A list of the best graphic design books with insights and inspiration you can use to make your online content even more effective.
In the last article we talked about the graphics and how important it is in the web marketing To make a good first impression and make yourself recognizable.
I imagine, however, that unless you are a designer by profession, you are wondering what choices are most effective for that purpose.
I have the solution for you!
Here is a list of the best graphic design books, useful for expanding your knowledge and leveraging it in your business.
You will find suggestions for five subcategories: design, logo, color, typography and web.
I am sure that after reading them, there will be no shortage of inspirations!
#1 Best books on design
The graphic design handbook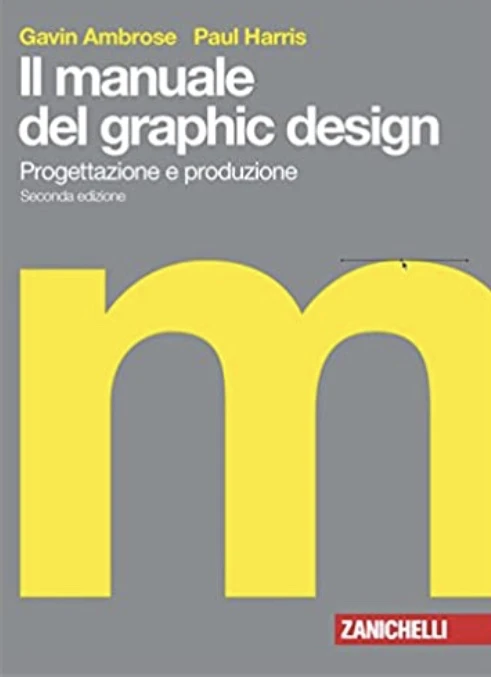 Written by Gavin Ambrose e Paul Harris, The Graphic Design Handbook - Design and Production is a very good introductory book, useful if you are approaching this field for the first time and want to delve into the basics. It offers interesting insights and is graphically well done; the language is very simple and can be understood by anyone.
Bridges the gap between designing a layout and its implementation, teaches how to set up a job and check its rendering at all stages. It lists general design principles that also apply to digital and shows the differences: color rendering not only on paper but also on screen, as well as typographic choices specific to the web. Each chapter concludes with a case study of the work of well-known international designers.
Graphic design: the new basics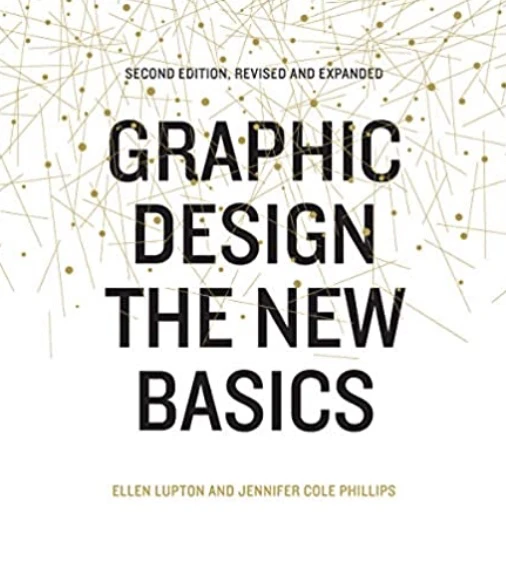 Written by Ellen Lupton e Jennifer Cole Phillips, Graphic Design: The New Basics is a discovery of all the basic graphic elements: if you want to learn about color, rhythm and balance in design, this is the book for you.
With demonstrations and brief comments, he explains the main ideas of visual language that affect any design work (from a logo to a complex website).
Simple and creative, each chapter is divided into well-defined subject areas; the latest updated version also includes several case studies on color combination.
How to use graphic design to sell things
Michael Bierut published in 2015 one of the best graphic design books for beginners, with a really explanatory title: How to use graphic design to sell things, explain things, make things look better, make people laugh, make people cry, and (every once in a while) change the world.
The book shows how graphic design is a crucial element not only for selling, but also for explaining concepts and arousing emotions.
This is not an actual handbook, but rather an analysis of 35 projects selected by the author, with reflections and insights into the entire creative process. It thus shows the potential of graphic design in having a great impact on people.
The Non-Designer's Design Book
The Non-Designer's Design Book by Robin Williams is an essential guide for anyone encountering design for the first time.
The first part explains the four basic principles of design: contrast (allows attention grabbing), repetition (makes content consistent and recognizable), alignment (gives order and cohesion) and proximity (the correlation between elements). The second deals instead with fonts and typography, explaining what differentiates one font from another and its use in various situations, with many interesting examples.
It can be read quickly and is a useful reference for any graphic design.
#2 Best books on logos and branding
Logo Design Love
Written by graphic designer David Airey, Logo Design Love: A Guide to Creating Iconic Brand Identities is a real MUST HAVE, that shows you how to develop an iconic brand identity from start to finish.
Knowing how much the branding is essential for business development in a competitive landscape, it is definitely an essential book.
It is in English but easy to understand; it addresses each stage of creating a logo to make it not only visually appealing, but also memorable, recognizable and durable. Filled with insights, ideas, and suggestions, it begins with an analysis of world-famous logos and then focuses on the techniques, styles, and working methods to be adopted to convey a strong brand identity.
Designing Brand Identity
Written by Alina Wheeler, Designing Brand Identity: An Essential Guide for the Whole Branding Team tells you everything you need to know about creating a brand and how to make it effective over time.
With practical tools and examples, it helps you educate your team on how branding elements work and basic processes for design projects through some inspiring best practices.
The book is divided into three parts: basics (difference between brand and brand identity), process (collaboration and decision-making), and best practices (successful projects from branding and design companies). The latest edition includes new insights for the modern age, including how to manage graphic design in a world of SEO, mobile devices and social media.
#3 Best books on color
Interaction of color
Conceived by Josef Albers As a teaching manual, Interaction of Colour is considered one of the most important books on color ever published. È a comprehensive and in-depth analysis of the function and perception of colors, with a revolutionary approach based on experimentation and active involvement of the reader.
Through experiments and hands-on exercises, he explains the principles of color theory; he not only tells you how different hues interact, but also makes you understand how the mind reacts to various design alternatives and how different pigments impact the way we feel and think.
Whether you are developing your brand or designing your website, you will see how color can change everything and how you can think outside the box effectively.
#4 Best books on typography
Type Matters!
Typography is an essential pillar of graphic design, and if it is an unexplored area for you, this book is a great place to start. Type Matters! by Jim Williams explains why fonts matter and how they can benefit you in visual communication.
It provides an overview of various fonts, explains various technical terms, and shows how to avoid common mistakes. The format makes it unique, as if it were a notepad or travel journal.
It is organized into three chapters: an introduction to the basics of typography; title and display type; and text setting. Within each chapter are sections devoted to specific issues, such as line spacing or numbers. Practical examples show what makes good typography, and what does not.
Thinking with type
In Thinking with Type: A Critical Guide for Designers, Writers, Editors & Students, Ellen Lupton explains how the different characters work together and how you can use them to create unique experiences for your audience.
It is a guide on the use of typography in visual communication, with guidance on how to align, space, order, and shape letters, words, and paragraphs from the printed page to the computer screen.
Despite the dense subject matter, the content reads easily and is organized into three sections: letter, text and grid. Each begins with a larger theoretical essay and is followed by a practical section with illustrations and exercises.
#5 Best books on web graphics.
UI is Communication
UI is Communication: How to Design Intuitive, User Centered Interfaces by Focusing on Effective Communication by Everett N. McKay explains how to design intuitive and user-friendly user interfaces based on effective yet human communication.
The interface is nothing more than a conversation between user and technology: it is everything that helps people make decisions and must therefore have language that is both effective and natural. Rational communication, based on efficiency, becomes inadequate and needs to be replaced with empathetic and emotional interaction, in which the user can recognize himself.
The book explains how to remove complex elements and instead enhance the iconic, visual, graphic aspects: it is useful for understanding how to operate in reality, simplifying one's actions and design for greater communicative effectiveness.
Don't make me think
Don't make me think. A common sense approach to web usability by Steve Krug talks about web usability, which is the art of creating a website that puts people at ease, allowing them to find what they are looking for effortlessly.
Usability is key to building a simple, usable, and engaging website: every page must be made obvious, easy to understand, and easy to use. In fact, those who access it are asking for one specific thing, namely, "Don't make me think!" Users want to get to the information they are looking for as quickly as possible, without struggling too much.
While technical in subject, the is simple and clear writing, the style lively and engaging, and there are plenty of practical examples.
Conclusion
What do you say, have you found something that suits you?
These are really just some of the best graphic design books you can find on the market; they are useful not only to read, but also to keep and refer to whenever you need them.
And remember: no matter how valuable your content is, if you do not create a bridge between you and your audience, it is unlikely to produce the desired effects. And this bridge is precisely represented by visual communication, the image you convey of yourself through the various graphic elements of your business.
And no, don't worry, you don't have to become a design expert!
The important thing is to always keep in mind some fundamental aspects to bring your online business to the next level and, as always, make a difference.
Photo by John Jennings on Unsplash